Posted by Paula on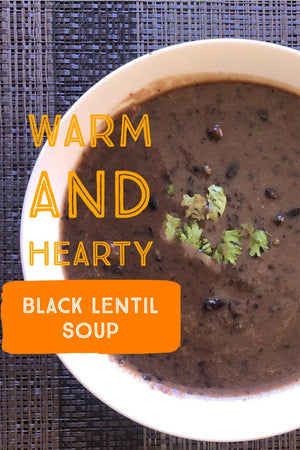 The rainy days are upon us and how best to enjoy it than with a warm bowl of a hearty and filling soup? This black lentil soup is very easy to prepare, tasty, and you can add your leftover meats to enhance the flavor or keep it vegetarian-friendly. Or make it vegan by replacing butter with a plant-based fat of your choice. The cumin and black pepper adds a nice kick to the dish while the cilantro, celery, onions and carrots keep it light and fresh. I like to use dried black beans to this recipe but you can also...
Posted by Arundas on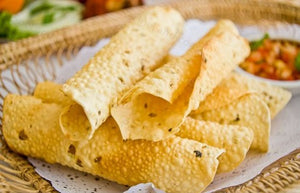 Papadum is a very simple Indian snack dish served often with meals. Also known as Appalam or Papad, it is a light and crispy snack, often deep-fried in any vegetable oil, and sometimes toasted over fire. When fried, the papadum's flour forms hundreds of tiny bubbles all over the disc, letting each disc take on its own distinctive shape. South Indians love to crumble the crispy fried papadum with their hands and drizzle it over their curry-soaked rice to give their meal a crunchy texture (when eaten quickly before the papadum becomes soggy!). North Indians take a different approach by...