Posted by Sales on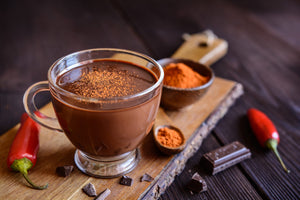 This week's recipe is a hot chocolate drink with a kick! Take it from the Aztecs to spice things up. The chili pepper on this decadent drink will surely warm you up.  Recipe  3 cups Whole milk  4 tablespoon Dutch coco powder 100 grams of Semi Sweet Chocolate (chopped) Chili Powder, to taste (depending on your spice tolerance) A pinch of cinnamon A pinch of salt Sugar, to taste  Whipped cream for topping (optional)  Direction Bring the milk to a simmer then add the Dutch coco powder  and melt the semi- sweet chocolate in the mixture. Add sugar, salt, chili...
Posted by Arundas on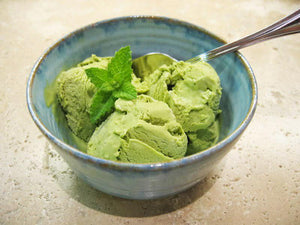 This week's recipe: 4-Ingredient Matcha Ice Cream Ingredients:250ml Heavy Cream250ml Condensed Milk5 tbsp Matcha Powder1 cup fresh milk Directions: Pour milk in a sauce pot and let it simmer for 5 minutes. Add the matcha powder and stir with a wire whisk until the matcha powder is fully dissolved. Set aside to cool. In a bowl, whip heavy cream until soft peaks form. Slowly add condensed milk and fold the mixture together. Add the cooled matcha and milk mixture and fold in all ingredients until all ingredients are thoroughly incorporated. Transfer to a container with a lid and leave in...